First Timers
Mountain Guide
the ultimate family adventure!
Have fun on the snow
First time to Selwyn or have never seen snow? Get ready for some fun. Families love spending time at Selwyn, it's ideal for beginners or for those who have never seen snow before.
Frequently Asked Questions
DO I NEED ANYTHING TO DRIVE IN THE SNOW?
You need chains!
It is advised to carry chains when driving to Selwyn. You can hire chains from any major petrol station or ski hire in Cooma, Adaminaby or Tumut. But you can also buy them from the resort in The Selwyn Gift Shop. Make sure you get a technician to demonstrate how to put them on and take them off, and be sure you can do it yourself before you leave.
What to bring & wear
Weather in the mountains is unpredictable and temperatures tend to drop fast. To get you ready for the snow, see our checklist before you go below!
Do you have child care?
Childcare Services are not available at Selwyn Snow Resort.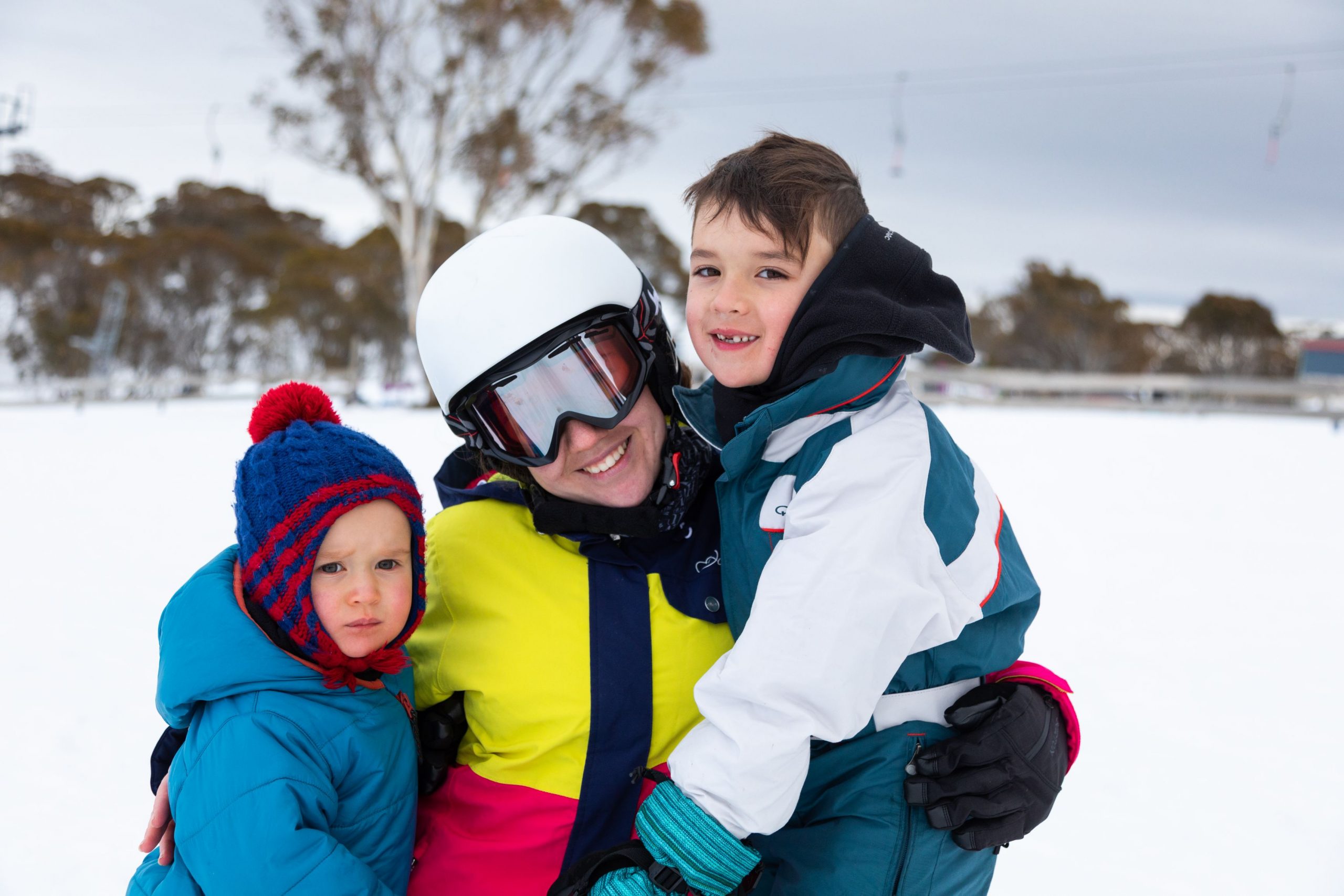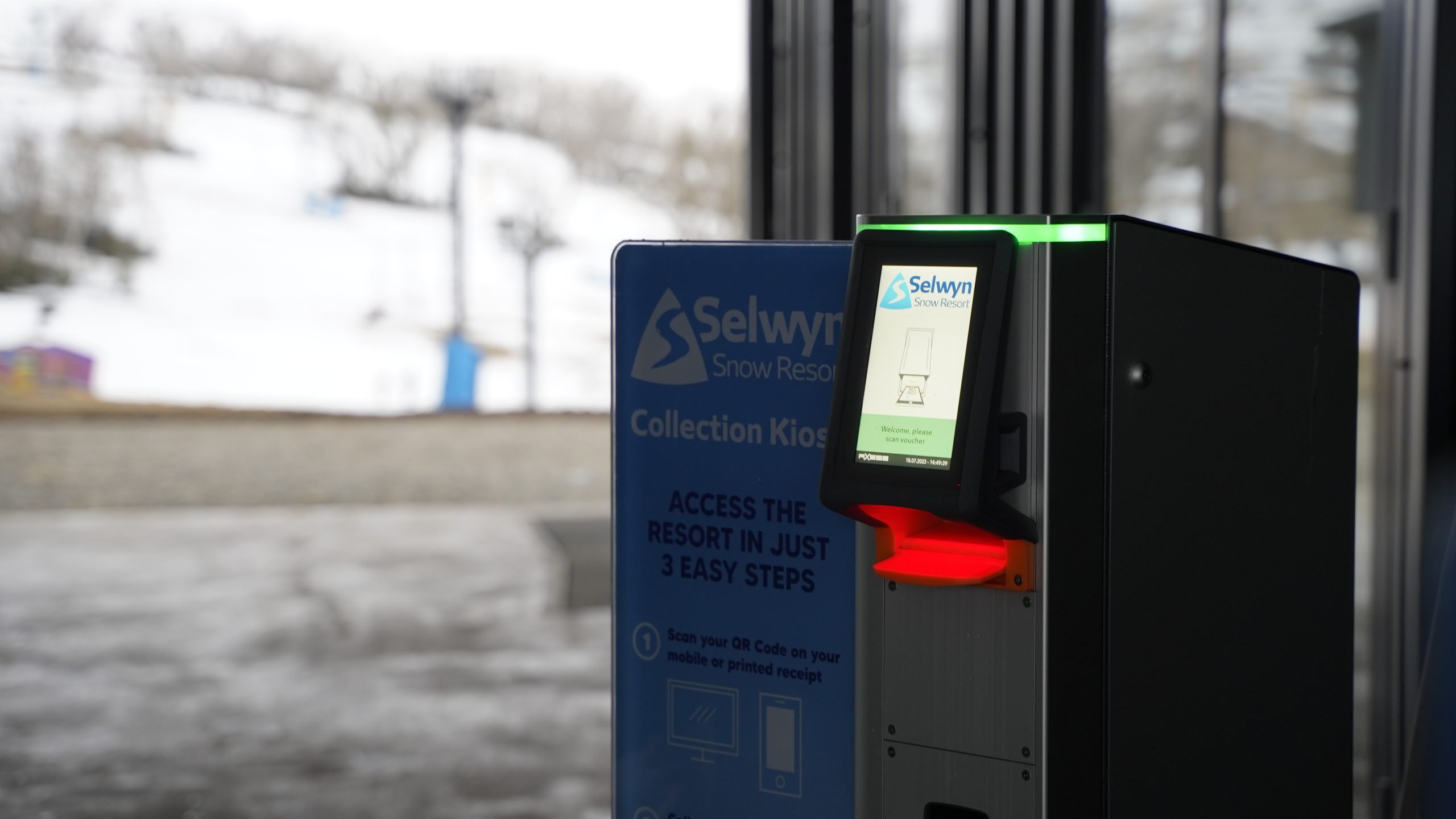 What is a Selwyn Card?
The Selwyn Card is your mountain access pass that contains an embedded RFID chip. This technology allows you to access the resort's lifts by simply passing through the gate with your card if you have a valid ticket loaded onto your Selwyn Card. 
How do I collect my Selwyn Card?
You can collect your Selwyn Card from our collection kiosks located at the entry of The Selwyn Centre. A Guest Services team member will be available to greet you and assist you with the process. 
Can I reload onto the same card or do I need to buy a new card each time?
You can reload your existing Selwyn Card, there's no need to purchase a new card each time. 
Do I have to prebook?
We strongly recommend pre-booking your products online to save money and make your experience quicker so you can hit the slopes sooner! You can conveniently book lift & toboggan passes, rentals, and lessons online. 
What food and drinks can i buy at the resort?
At Selwyn, we offer a variety of hot and cold meal options for breakfast and lunch. Visit our bistro for a grab & go meal! 
Can I leave my stuff overnight and collect it the following day?
You cannot leave your belongings overnight at Selwyn. However, we do provide daily lockers at a cost for day use. 
When do you make snow?
We make snow every chance we get, however snowmaking is dependent upon temperatures and conditions. We strive to provide the best snow conditions for our visitors. 
Is there accommodation at Selwyn?
There is no on-site accommodation available for guests at Selwyn Snow Resort. However, there are plenty of accommodation options available in nearby towns such as Adaminaby, Talbingo, Anglers Reach, or Providence Portal.  
Does my lift pass include tobogganing?
No, your lift pass does not include tobogganing. Lift passes and toboggan passes are separate products. Whilst the lift pass grants you access to the skiing and snowboarding facilities, it does not grant you access to the toboggan park. 
To enjoy tobogganing at the resort, you will need to purchase a separate toboggan pass. 
Do multi-day passes need to be used on consecutive days?
Yes, multi-day passes need to be used on consecutive days. Please plan your visit accordingly. 
How do I know what lifts are open?
Can I use the lifts if I am not skiing or boarding?
Access to the lifts is restricted to those actively participating in skiing or snowboarding. Selwyn lifts do not cater to foot passengers.  
Do I need a lift pass for my lesson?
To take part in your lesson, you will require a lift pass. If you do not have a valid lift pass, you cannot participate in a lesson. 
Do I need a helmet for my lesson?
Yes, wearing a helmet is mandatory for all participants during lessons at Selwyn. 
Can I use my own toboggan in the toboggan park?
No,  you cannot bring your own toboggan to the resort's toboggan park. The use of external toboggans is not permitted. Toboggans are included as part of the toboggan pass that you purchase for the resort's facilities.
Do I need a lift pass to go into the toboggan park?
You need to purchase a toboggan pass to access the toboggan park. It's important to note that lift passes and toboggan passes are separate and not interchangeable. 
Can I wear ski boots while tobogganing?
No, wearing ski boots whilst tobogganing is not allowed as it is considered too dangerous. For your safety and the safety of others, please use appropriate footwear for tobogganing.  
Is there an age limit on the toboggan park?
Participants that wish to toboggan must be able to walk themselves without support, in order to safely ride up the magic carpet. Guests with infants in carriers are not allowed to toboggan whilst carriers are attached.
Where do I get the toboggans from?
You can collect a toboggan as you enter the toboggan park. Toboggan rental is included in the price of a toboggan pass.
Taking kids to the snow
Nothing beats the look of excitement when your child sees snow for the first time.  Whether it's tobogganing, learning to ski or making a snowman, kids are guaranteed to have fun at Selwyn. 
What do I need for my first time on the snow?
Get ready and feel prepared for your first time in the snow!
Helmet
(for skiing or snowboarding)