Snow Play
have fun on the largest toboggan slope in australia!
Your Mountain Playground Awaits
We have the biggest toboggan park in Australia! Book a ticket and enjoy a ride on our whopping 150 metre snow carpet for effortless laps of fun.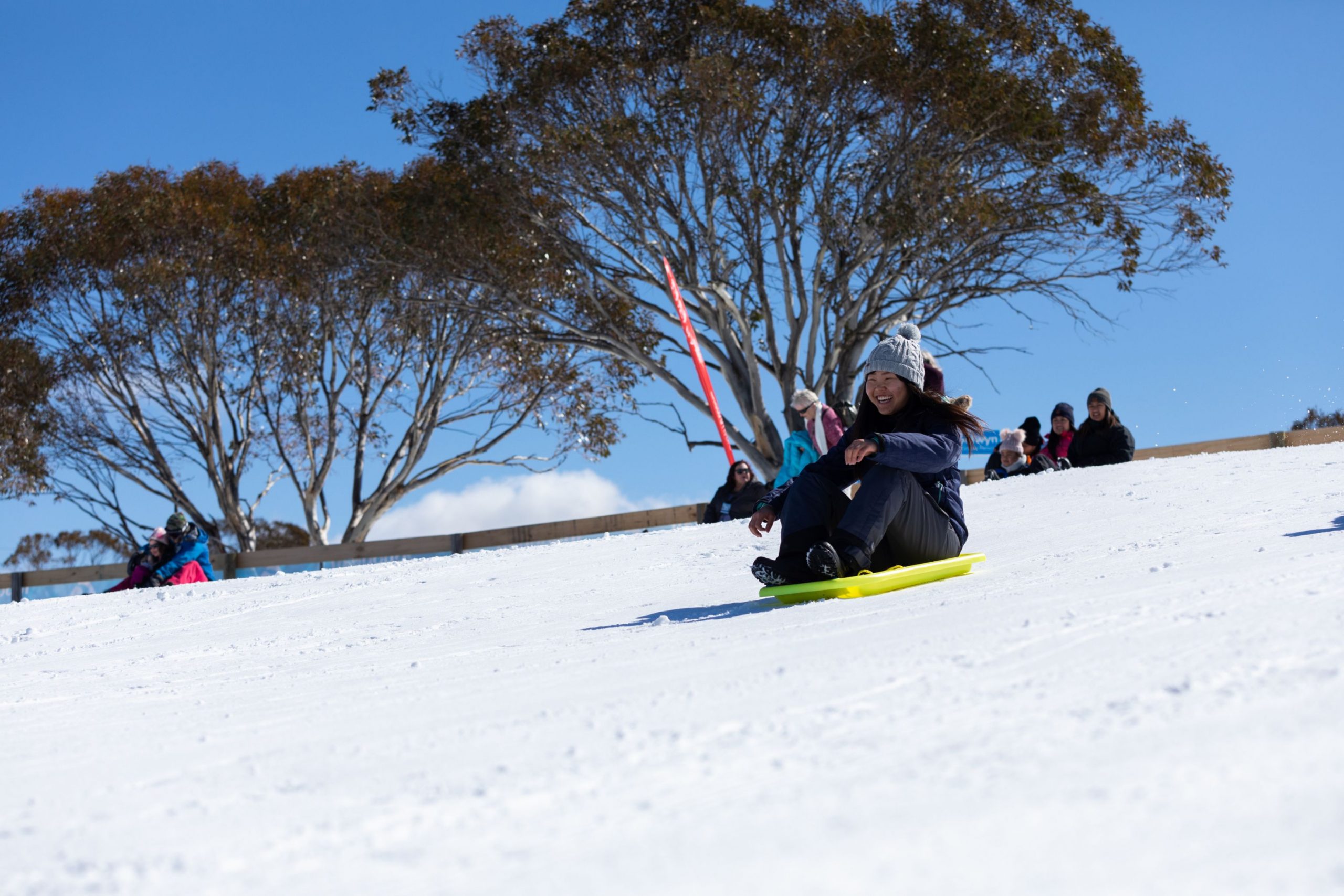 Where to find it
Our snow play guests have their own exclusive slope right next to our brand new Selwyn Centre facilities.
All you need is an access pass!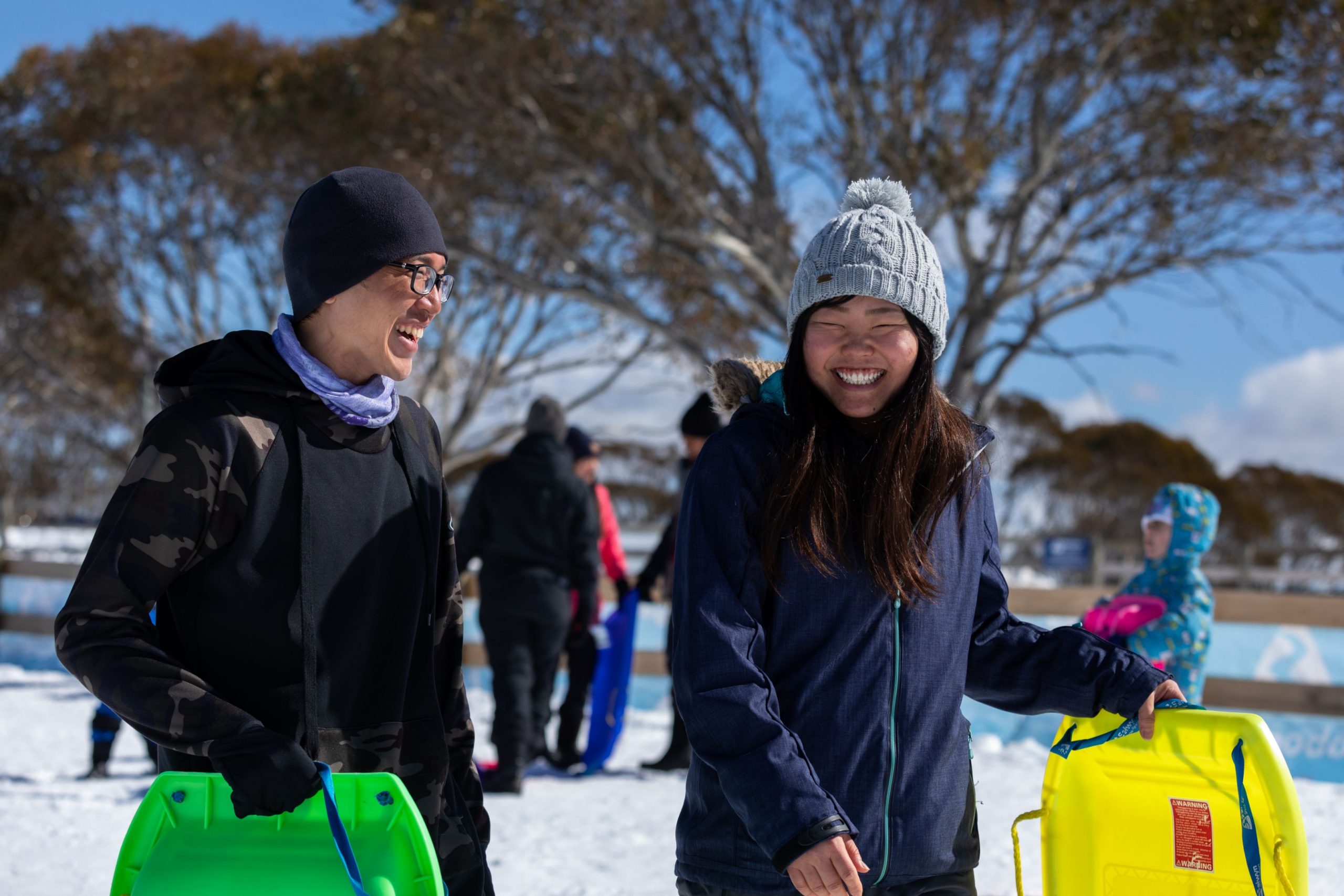 How to use Selwyn Snow Resorts Toboggan park:
Purchase your toboggan pass (which includes a toboggan!)
Enter Toboggan Park
Collect Toboggan
Have fun!
Return toboggan back
Exit toboggan park. Note: no toboggans are to leave the toboggan park.
Frequently Asked Questions
Do you provide a toboggan?
We provide free toboggans with every snow play ticket purchase!
What are the rules?
We want everyone to have a safe and fun time tobogganing, so it is good to get to know some of the park rules. Be mindful of others on the slope, follow instructions from the lift attendants and make sure you have a great time!
Can I toboggan anywhere at the resort?
Tobogganers must use the designated toboggan area.
Can I bring my own toboggan
Toboggans are provided by Selwyn Snow Resort therefore toboggans brought from home are not allowed as they cannot be used in the toboggan park.